Laura Duxbury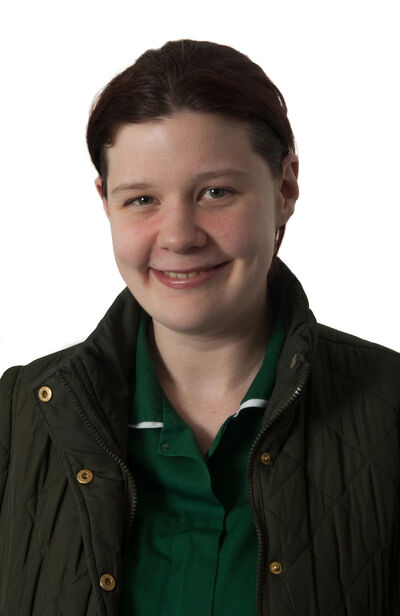 B.Sc. R.V.N. Nat.Dip.
Animal Care
Laura joined the practice in August 2012 as a qualified and experienced veterinary nurse. Her veterinary special interests are surgical nursing, exotic species, animal husbandry, grooming, and anything to do with cats.
She was nominated for the PetPlan Vet Nurse of the Year 2017 awards. Thank you to all who voted, it is lovely to know that our nurses care and commitment is recognised.
Laura was born, raised, and still lives in Blackburn, was educated at St Augustine's High School, Whalley; did her National Diploma in Animal Care at Myerscough College, then a Zoology degree at Liverpool John Moore's University studying marine biology, ecology and conservation.
She spent time in South Africa involved in ornithological studies on bearded vultures. In 2004 she began working at the Springfield Veterinary practice, Blackburn. Whilst there she completed her Veterinary Nurse training (R.V.N.) at Myerscough College. Her interests are vintage cars, cooking, reading, travelling, music (especially live music & festivals), film and plays. She has 4 cats and a corn snake called Charlie Brown.