Caroline's Pets
Our guinea pigs love having supervised access to the garden where they are allowed to run free in our cat-free, enclosed garden.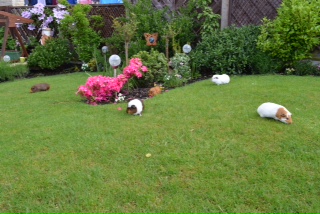 They race, jump and dive under and between the bushes with delight. When it is time to round them up we merely have to squeak and they all come running in a line. They have their own ramp so they can come inside our house, which they often do to be groomed and to get their favourite tasty treats - Fresh Basil, Thyme, Corriander and Mint.
This is Bubble my eldest daughter's Guinea Pig.
This is George my son's Guinea Pig. Named after the childrens TV series Peppa Pig. We did have a Peppa but she sadly passed away due to a congenital defect not long after she was born.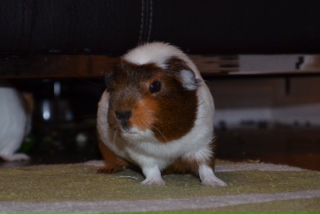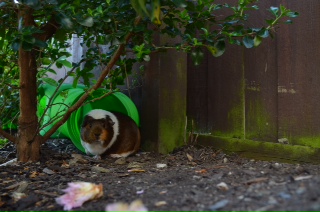 This is Parsnip which belongs to my youngest child.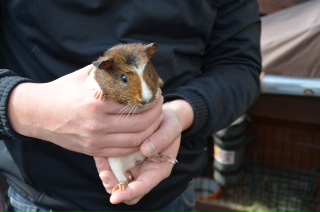 Bubble and George playing tug-of-war with a spinach leaf.