Feeding Your Parrot Properly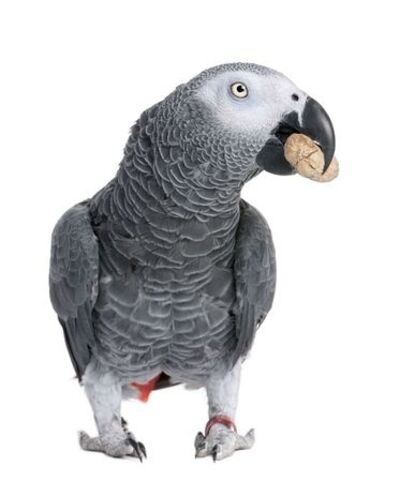 The best and healthiest way to feed your pet bird is to buy one of the many modern complete bird foods (balanced extruded diet) that are on the market.
Complete bird foods are the best as birds tend to select their favourite seeds from old fashioned seed mixtures and do not get the correct balance of protein, carbohydrate, fats, vitamins and minerals that they need. This imbalance leads to health problems after many years. Beak problems, feather problems, respiratory problems and behaviour problems can often be a result of the incorrect feeding of birds over many years.
Choose one make and variety of food and feed that along with fresh fruit, sprouted pulses and vegetables. Seeds and nuts should only make up to 10% of the diet, but are excellent enrichment and training treats. If you have any problems changing your birds diet contact the surgery and speak to John.
A good example of a dried complete bird foods are Harrison's Bird Foods. We have these foods for sale in out waiting room. Their adult lifetime formulas and high potency formulas are very good. The foods come in different sizes of kibble to suit different sizes of birds. We also syock appropriate vitamin preparations for birds as some birds will not eat complete foods.
If you struggle finding complete bird foods, contact the surgery and we can order you the correct food for your bird.
Avoid avocado pear as it is poisonous to birds!
Supplementary foods
Additional food items can be given but these should be varied and each fed in moderation to avoid nutritional imbalances. Ideally select dark yellow meaty vegetables or dark green leafy greens.
Vegetables

Carrots

Cooked sweet potato

Pumpkin

Butternut Squash

Winter Squash

Broccoli

Fresh Kale

Parsley

Spinach

Watercress

Wild rocket

Swiss chard

Sweet peppers

Beetroot

Sprouted mung beans

Cauliflower

Tomato

Sweetcorn
Fruits

Mango

Papaya

Apple

Pear

Melon

Pomegranate

Guava

Apricot/Peach/Nectarine

Grapes

Kiwi fruit

Banana
Check the Harrison's Bird Food Website at http://www.hbf-uk.co.uk/
Northern Parrots are a good company based in Ramsbottom. They have a good variety of specialist bird foods. They can give you advice on the best diet for your species of parrot.
©Daisy Street Vets Blackburn March 2015