Parrot Wing Clipping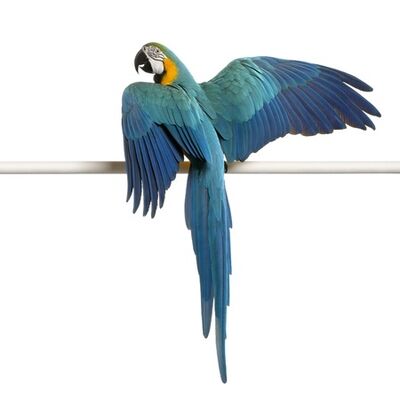 Should I Clip My Parrot's Wings?
Some people believe that a bird's wings should never be clipped. Birds are meant to fly after all. This is true.
Single wing clips which make the bird unable to fly by causing imbalance in the wings or pinioning where a piece of the fleshy part of the wing is removed preventing flying should never be carried out.
When we clip a bird's wings we remove some of the wing feathers equally on both sides. This reduces the speed of the bird in flight making the bird slower in an indoor environment where there are many dangers from crashing, makes the bird easier to catch inside and if they escape from the home allowing easier retrieval. It is very important that the bird can still fly.
If you want your bird's wings clipping please ring 01254 53622 and make an appointment with the vet.
Alternatively there are many websites that will describe how to do it your self http://www.theparrotsocietyuk.org/pet-parrots/wing-clipping. Be careful. Avoid cutting any immature blood feathers that can sometimes be present.
To avoid injury from crashing, after your bird has had its wings clipped, place him/her on the floor, never up high, until they learn to fly with their weaker wings.
Feathers grow back in time. Wing clipping needs doing regularly.
John Davies MRCVS Daisy Street Vets Blackburn. Updated March 2014.