Emergencies and Out of Hours Service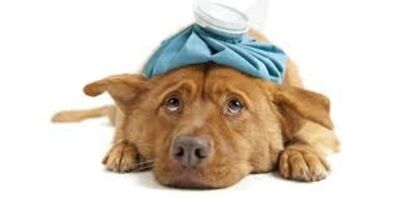 Phone 01254 53622 (24hrs/day)
Please keep these instructions to hand for emergencies
Is it a true emergency? Click this link for more information. What to do with a poorly pet when we are closed.
Mon – Fri: 8.30am - 6.00pm
Sat.: 8.30 am - 12.00pm
Reception is open for telephone enquiries, sales and prescriptions throughout the above times. Consultations are by appointment.
Emergencies will be seen at any time during working hours. Please try to phone to tell us you are on your way, and to get advice about first aid or how to transport your pet.
Out-of-Hours Emergency Service
We provide a 24 hour emergency service on 01254 53622. Outside of our normal practice hours an answering machine will tell you how to contact the vet on duty.
Out-of-hours calls are handled by Oakmount Veterinary Centre, in Burnley (directions overleaf).
Oakmount Veterinary Centre is 10 miles away and takes just 15 to 20 minutes from our practice by car.
We pay Oakmount Veterinary Centre to take your calls and be on duty for you all year round. Telephone advice is free 24/7.
You pay Oakmount Veterinary Centre only when you need to use their services, and this is claimable on your pet's health insurance (exclusions may apply).
Directions to Oakmount Veterinary Centre:

Oakmount Veterinary Centre, Trafalgar Street, Burnley. BB11 1TP. Tel: 01282 423640.
From Whitebirk roundabout join the M65 East heading toward Bury/Burnley/Accrington
Leave the M65 at Junction 10 signposted A671 Burnley/Clitheroe
Take the 5th exit off the roundabout onto Cavalry Way (A671)
At the next roundabout take the 1st exit onto Westway (A671)
Turn right at the traffic lights onto Trafalgar Street (A671)
Oakmount Veterinary Centre is on the right as you approach the roundabout.
If your pet does need to use Oakmounts emergency service, their notes will be forwarded to us the following working day. Please feel free to contact us about on-going care or to ask any questions you may have on 01254 53622.
Thank you.