Welcome to Daisy Street Vets, Daisy Street, Blackburn,
BB1 5EW. 01254 53622
Our Vets
If you need an appointment with one of our vets or nurses, or need any veterinary help or advice simply telephone us on 01254 53622. If you want to see a vet or nurse of your choice, just ask for them by name. If it is advice you need our vets may be busy, they may have to telephone you back when they are free.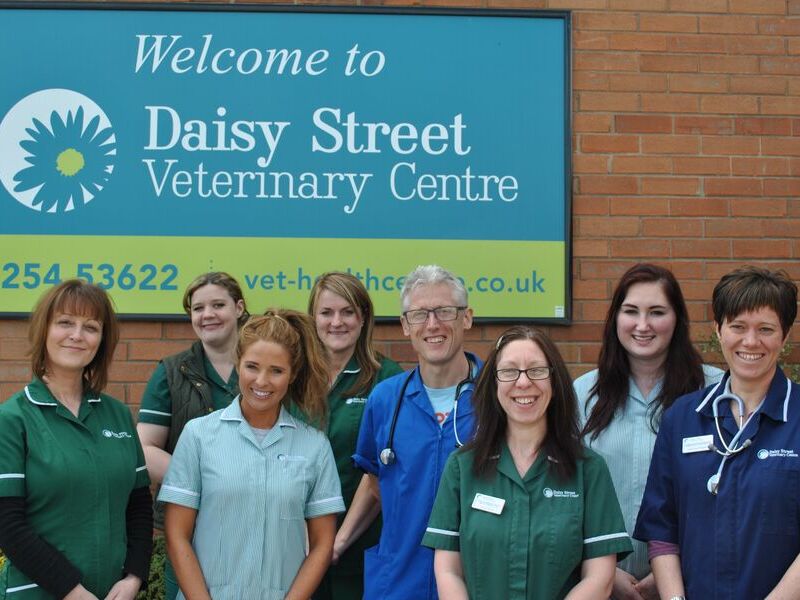 We can deal with all your pet's needs from vaccinations and neutering to helping them when they are poorly or injured. If your pet is ill or injured we will see you as quickly as possible. Simply telephone us on 01254 53622 to make an appointment.
Have a look at these pages on our website "Why Choose Daisy Street Vets?", "Meet Our Team", and £10 New Client Voucher.
Daisy Street Vets Blackburn, provides quality veterinary care in Blackburn, Darwen, Hyndburn, Rishton, Wilpshire, Great Harwood and surrounding areas.
John Davies and Samantha Purcell, Daisy Street Vets in Blackburn, July 2016.
Vet Care In Blackburn Daisy Street Vets.