Clients Letters Archive
Please review latest testimonials and clients letters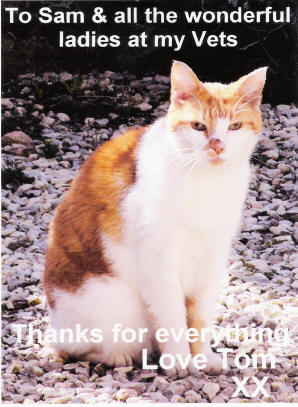 ---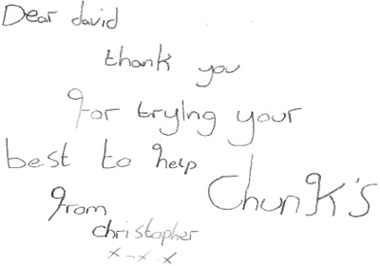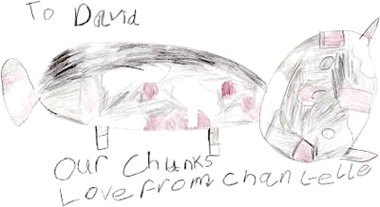 ---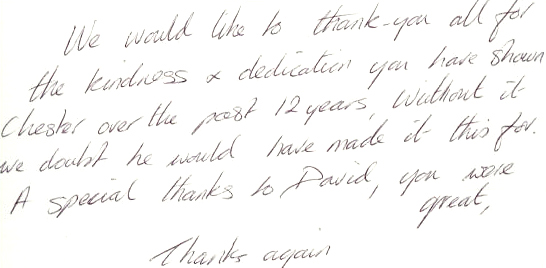 ---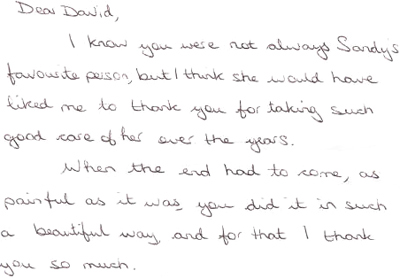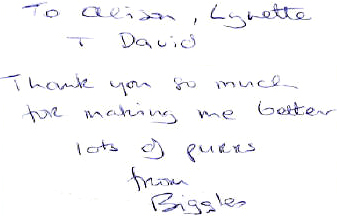 ---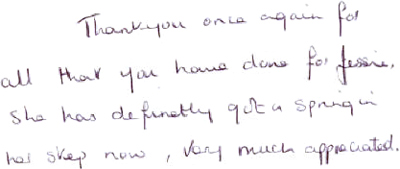 ---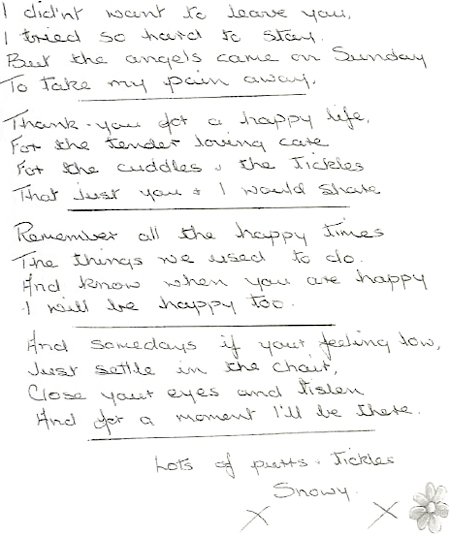 ---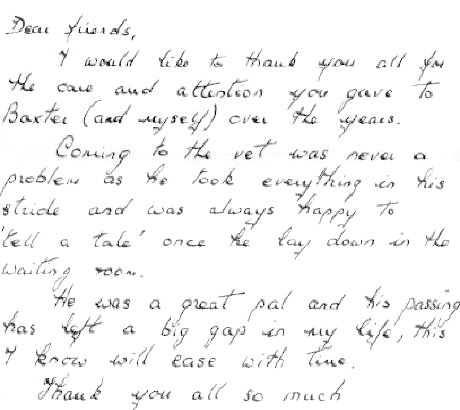 ---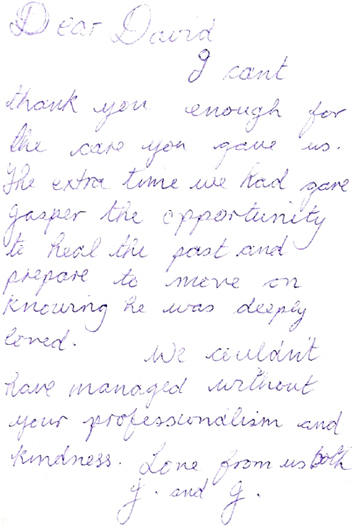 ---
We appreciate the trust that our clients place in us as we care for their pets. Nursing a poorly pet back to good health can be a joy for all of us. We are rewarded by having a happy patient and a happy client.
Sometimes, however, the way is hard and uncertain and can end in the loss of a loved companion and grief for the family. We feel this deeply even though we know we know we have done our best. We are consoled, restored and strengthened, ready to take up the fight again, by the thanks and goodwill so often bestowed on us by the wonderful loving and caring owners that we are privileged to serve.
Thank you to all our wonderful clients!
To all the wonderful team at Daisy Street...thank you so much for the fantastic care and attention you gave to Mabel all through her 18 years of happy life! Sam you were magnificent!
She will be difficult to forget...most of you have the scars to remind you of her!
Mabel
We will be in touch soon. With grateful thanks from Dian and Philip.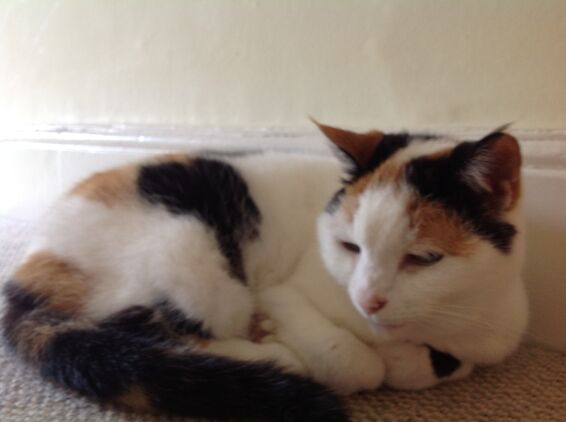 Hi there all at Daisy Street!
It is a year since our beloved Mabel died...but her spirit lives on in this rose called Mabel! We planted it in her memory and have scattered her ashes around it . It seems very appropriate that it has flowered so well on her anniversary .
Thank you again for all you did for us for all those years.
I look at your web site often and watch with interest all the patients getting better.
All the best from Dian x
What a beutiful way to remember Mabel, I will never forget her and thank you again for all the kind words. Sam
---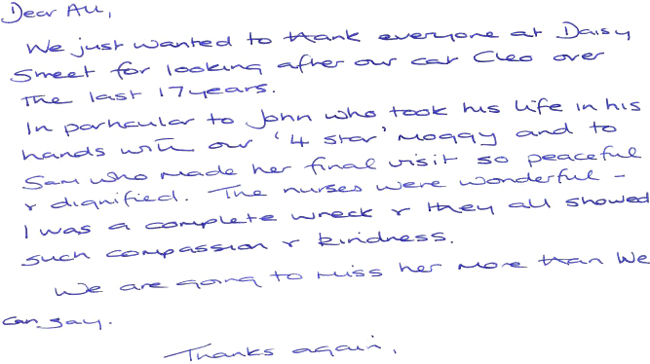 ---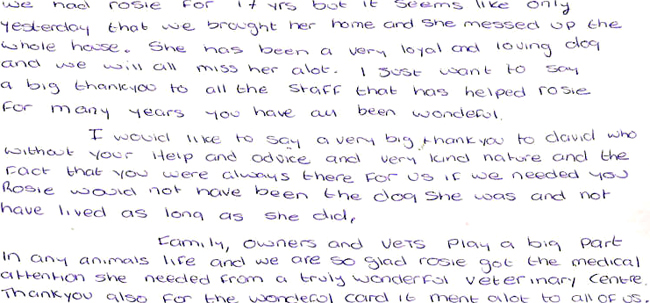 ---

---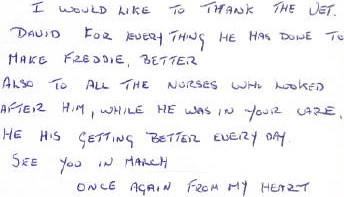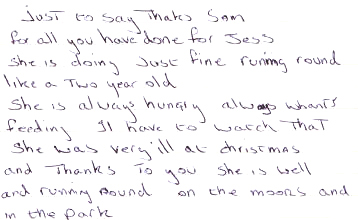 ---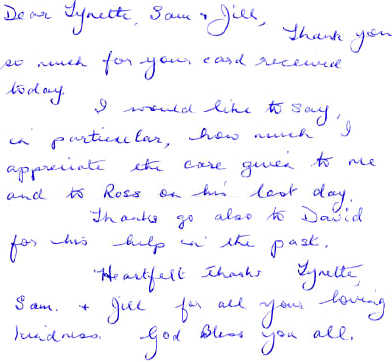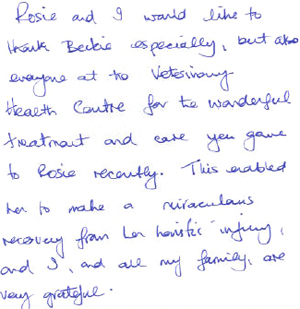 ---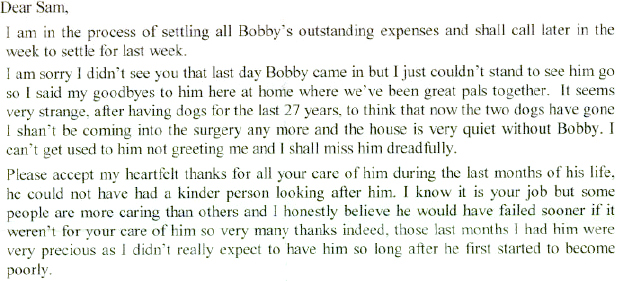 ---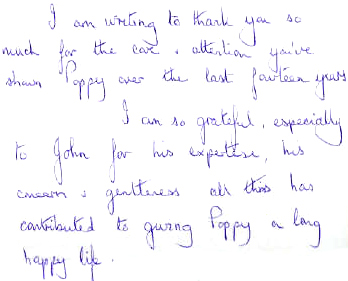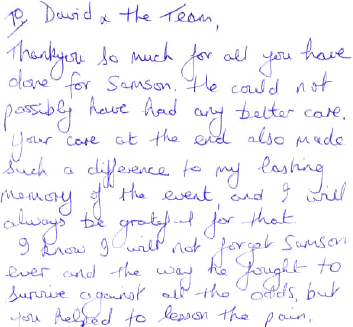 ---

---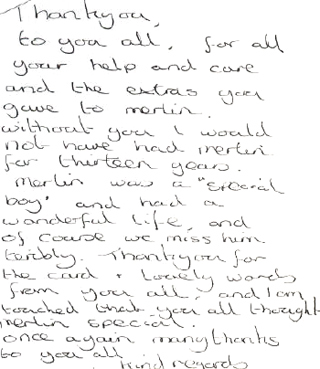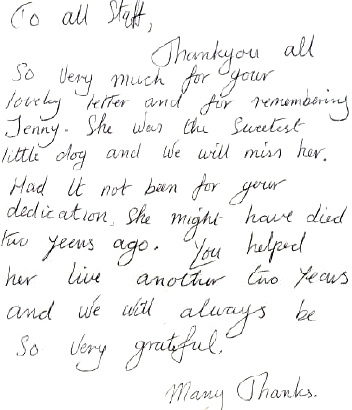 ---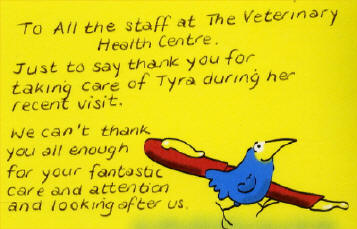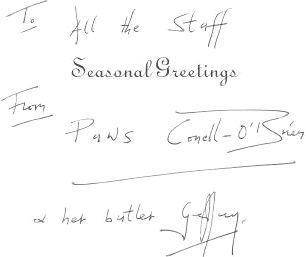 ---