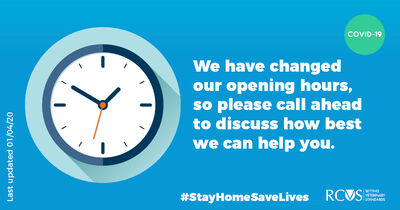 We are still here every day during the week, but we shall be closing slightly earlier, at 4.30pm. Please see our Opening Hours for more information.
We are currently still open on this Easter Saturday morning as normal.
For more information on how we are continuing to provide veterinary services, please see our page regarding Coronavirus.
Thank you for your patience during this difficults time.
Keep Safe
6th April 2020, 13:54