As a veterinary surgeon there are many ups and downs to the job every day. However, one fun part is looking after and vaccinating puppies and kittens and yesterday I was really spoilt!
Thanks to Stephanie for bringing in her 9 Alaskan Malamute puppies for their vaccinations. They are extremely beautiful and very healthy pups and were very brave for their vaccinations and microchip placements.
My cuteness quote was certainly filled yesterday!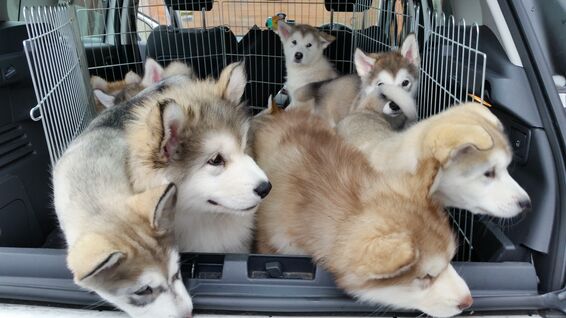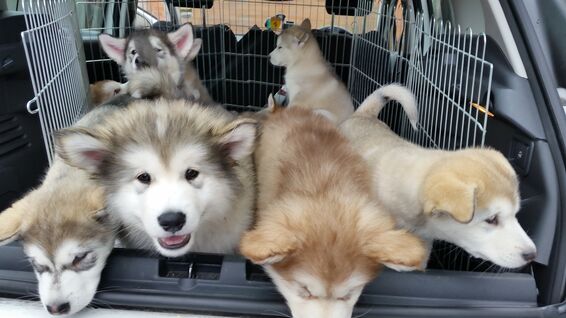 One of the puppies was caught doing a very amusing head "dance" and this video has now gone viral on facebook. This puppy called Kaya, will be going to her new home in Canada soon, but has taken the on-line dog world by storm. She too was very brave for her vaccination and I even got a big cuddle before she left the practice.
Take a look below: or follow the progress of these puppies at ttps://www.facebook.com/teikota
I hope you enjoy the video and once again Thank you to Stephanie for bringing them in to us at Daisy Street Vets, Blackburn.
Sam Purcell
21st May 2015, 15:16