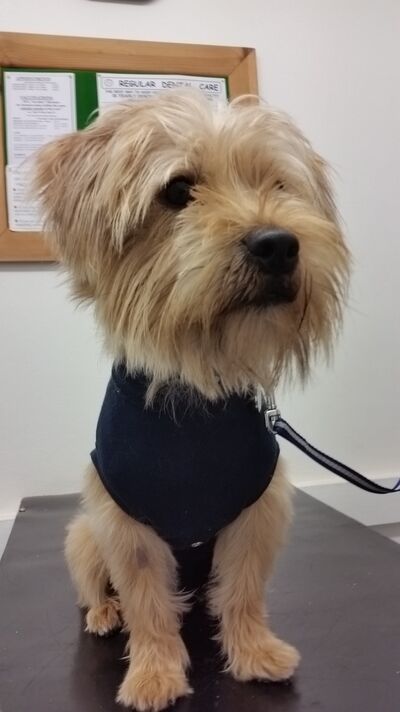 Meet one of our patients Charlie looking fabulous in his Medical Pet Shirt after his operation two days ago.
He skipped in to the practice in style this morning for his post-neutering check-up. His vet Sam was very pleased to see him making a speedy recovery, aided by his Medical Shirt. This prevents him from licking at his operation site, yet allows him a full range of movement without having to wear a cone.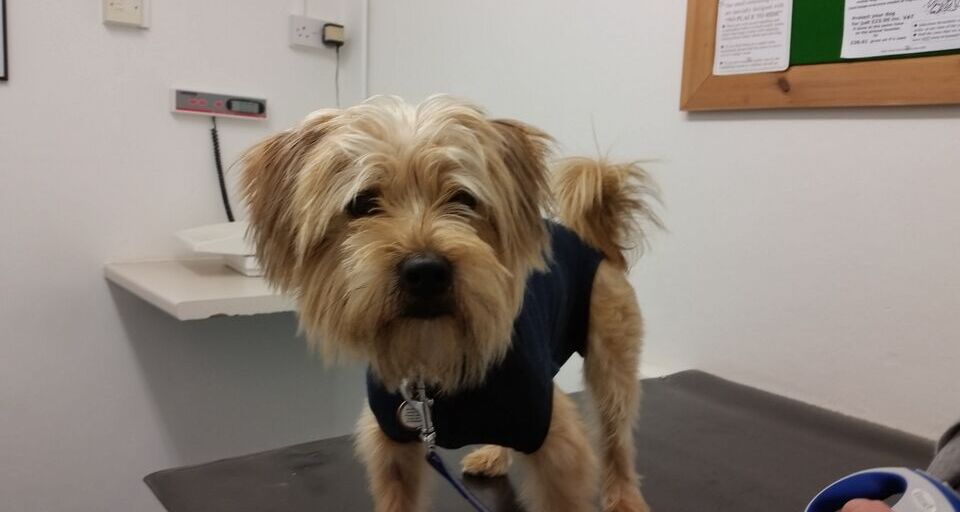 He did seem to enjoy all the fuss he got from our nurses when he came to stay with us for the day and was happy to come and see us again today sporting his very trendy yet practical fashion statement!
We look forward to seeing him again soon.
15th October 2015, 8:00