Today at Daisy Street, we had a lovely treat - 7 Weimeraner puppies who had come for their 1st vaccination and full health check.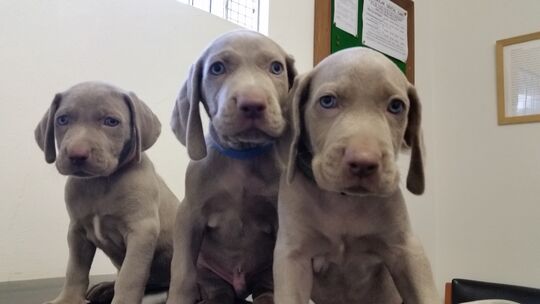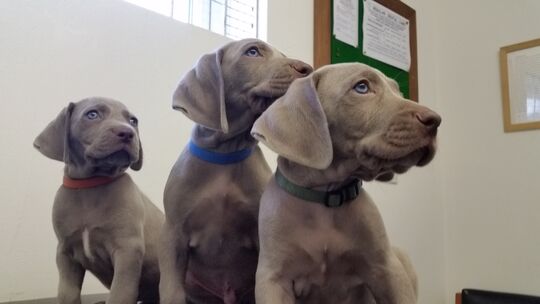 They were all very brave and all very healthy and went away, ready to go to their new homes.It certainly was a lovely little treat for all the staff members.
If you have a puppy and are looking to start their vaccines or just want one of our vets to check them over, give us a call on 01254 53622 to make an appointment or take a look at our "Puppy Package" page.
Hope you enjoyed meeting these lovely pups and we wish them well in their new homes.
28th July 2016, 10:23