Please help us re-home Tom.
Tom was found in Clitheroe 3 weeks ago, with a badly injured tail. Sadly he was not microchipped and we suspect he was living as a stray. Often in these situations, the outlook is bleak, but this chap was such a nice friendly cat, that we decided we had to help him, even with out any funding.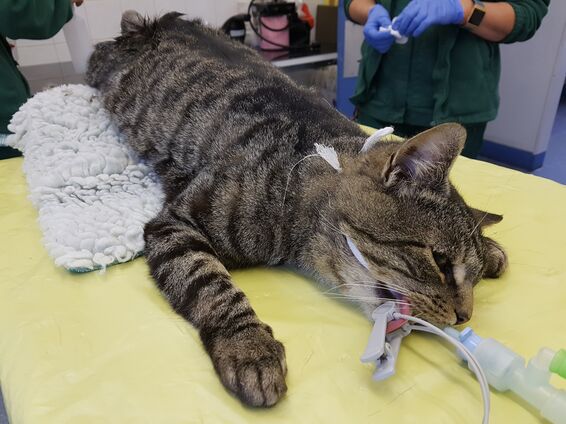 We have had to remove most of his tail, but he has recovered well from his surgery. We also neutered him at the same time. He is a very friendly, loving, big grey short haired cat. We think he is about two years old. Tom is currently living here and often can be found down in the waiting room, as we are trying to find him a new home. This does not phase him at all and he does not seem worried by other cats or dogs.
If you would like to give him a new home or know of anyone who would like a lovely grown up cat then ring Daisy Street Vets, Blackburn 01254 53622.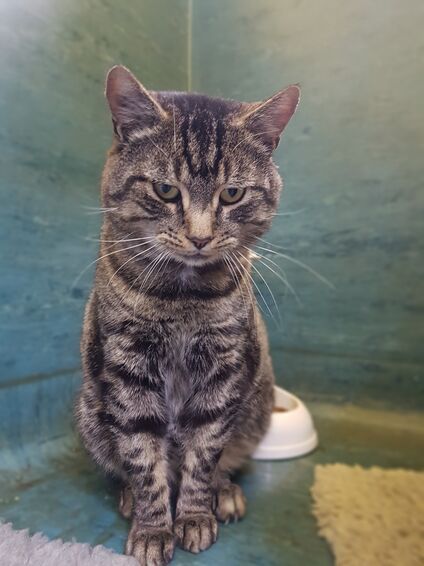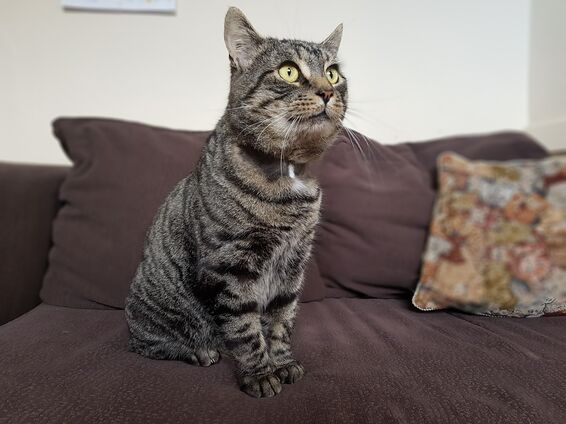 Lets get Tom a new home!