Well, perhaps not quite the same rabbit as that seen in the recent Peter Rabbit Movie, but he is our own little star!
Peter is just as handsome as the character in the film. He is also as cheeky and mischievous, after fathering a litter of kits, it was decided he better come in and have a little operation, so he can live with his two girlfriends out in the garden.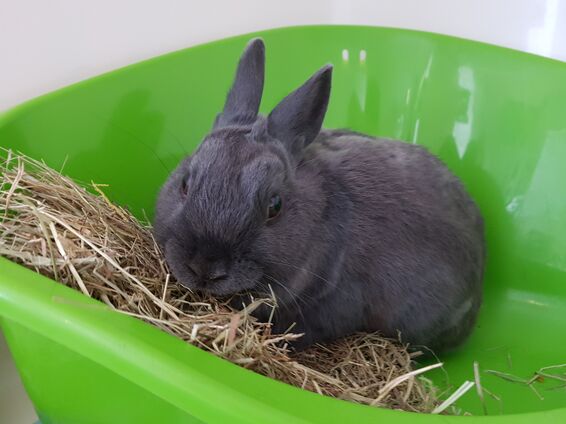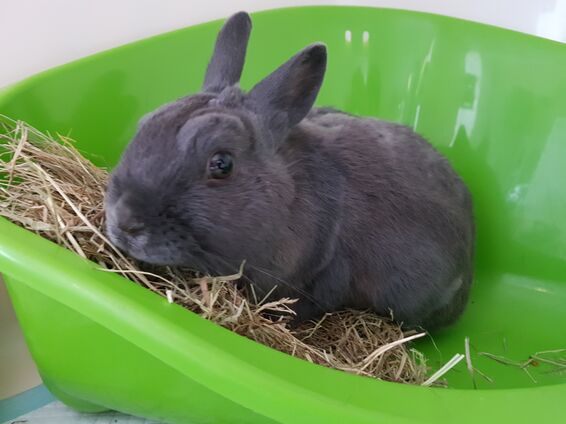 So a couple of days ago, Peter visited the vets for his routine neutering surgery, to prevent him from fathering any further baby rabbits (Kits).
This surgery is considered a routine procedure, although it can be a concern for any owner as it does require a general anaesthetic, but the after care is extremely important too.
Following his surgery, Peter recovered very well and below we see him in our recovery suit. Encouraging a rabbit to eat following any surgery is as important as the anaesthetic itself. Rabbits suffer from something called "Gut Stasis" from which they can die, and so our nurses spend a lot of time with our rabbits nursing them and encouraging them to eat before they go home.
Today it was lovely to see him back at the practice for his post- op check and are pleased to report he is doing well - possibly even more friendly and wanting more attention than before!.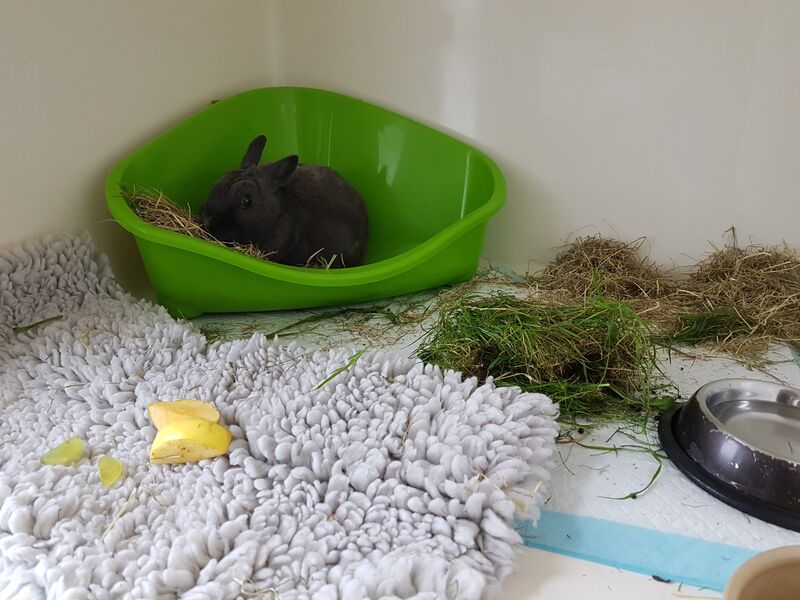 12th September 2018, 10:52