Reviews and Guestbook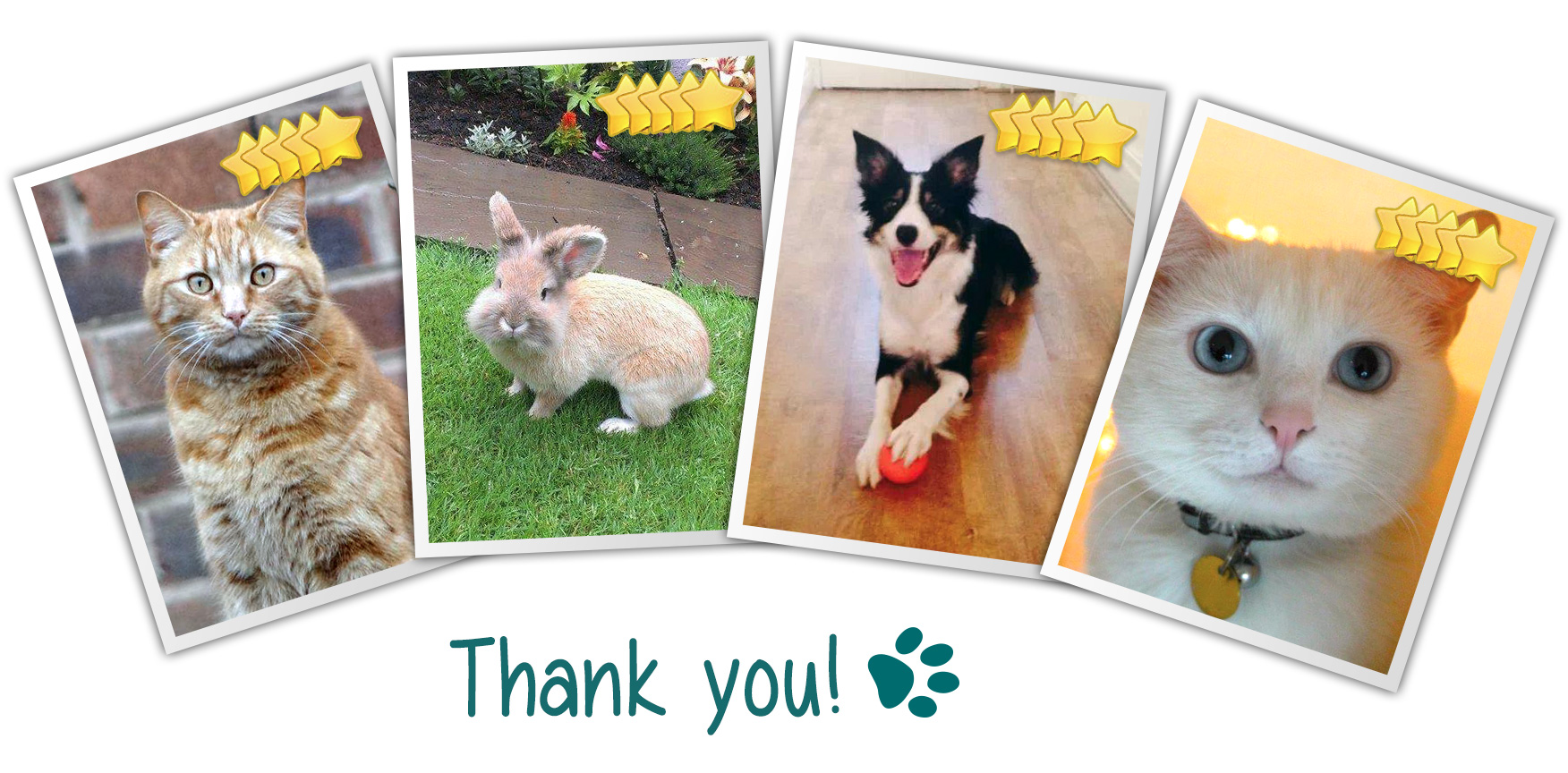 ---
18th May 2012, 8:05 AM
Maggie Lyness
---
---
---
Please give us your feedback
---

Read our reviews below or click the following link for our Facebook page.
If you and your pet have visited Daisy Street Vets we would like to hear about your experience. It is very simple - just click the "Add Message" button below or leave a review on our Facebook page.
We also receive many cards and letters and if you are happy for these to be copied over to the website, please do let us know.
Thank you from all the staff at Daisy Street Vets.
Clients letters: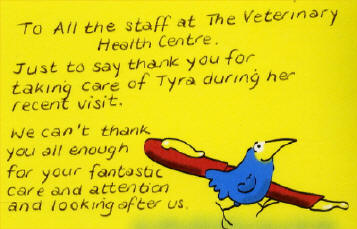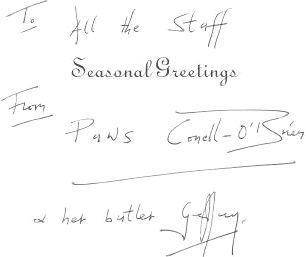 ---

---
---