Yes, our latest arrivals here at Daisy Street, are 3 beautiful black kittens.
They were brought into the practice by a member of the public who found them abandoned in a field.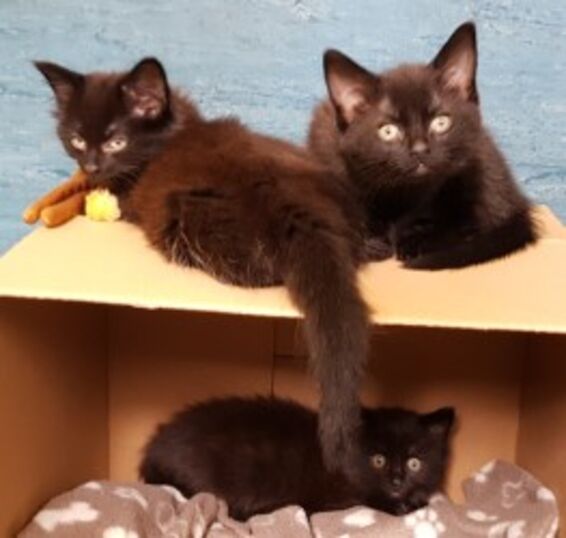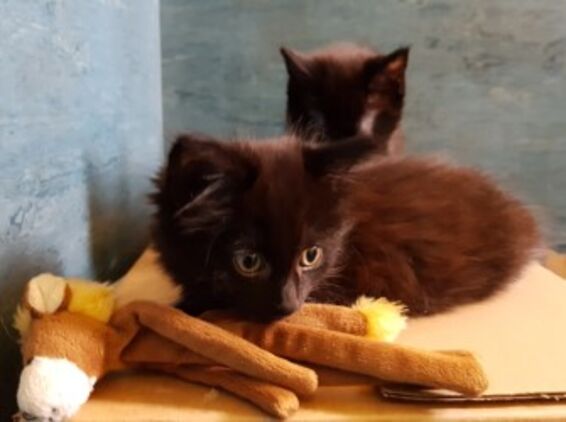 They are now being looked after by our veterinary nurses and are starting to enjoy playing. Being a vet nurse or even a vet, can be very enjoyable and rewarding, especially when we have lovely animals like these to care for.
Watch the video to see these 3 at play:
However, there is a serious side. This time of year is often referred to as "Kitten Season" due to the number of new born kittens.
Bringing a cat into your home is a wonderful experience, but if they are allowed to breed uncontrolably, then these kittens lives can become filled with hardship and health problems.
Four ways you can help:
1. Spay or neuter your cats
Cats can become pregnant as young as six months of age. Here at Daisy Street Vets, we recommend cats are neutered (The terms are "Speyed" for a female and "Castration" for a male) at 5.5 to 6 months of age.
For more information take a look at our page on "Neutering your cat" and watch our vet John Davies as he describes this to you in one of our videos on this topic or watch one of Sams own cats, Mini, being spayed.
Give us a call on 01254 53622 to discuss this with one of our staff for more information or to book your cat in for neutering.
2. Help your local shelter during kitten season (and all year)
Donate supplies, money or your time. Contact your local shelter to find out what's needed most. You can also volunteer at your local shelter's adoption events or promotions.
3. Become a foster cat parent
Contact your local shelter or rescue group to learn more about becoming a foster parent for cats or kittens in need.
4. Adopt a Cat or Kitten
Open your home to new cat or adopt a playmate for your existing pets. Visit your local rehoming centre, or if you are interested in our kittens, please give us a call at the practice on 01254 53622 and lets help get these lovely kittens a forever home.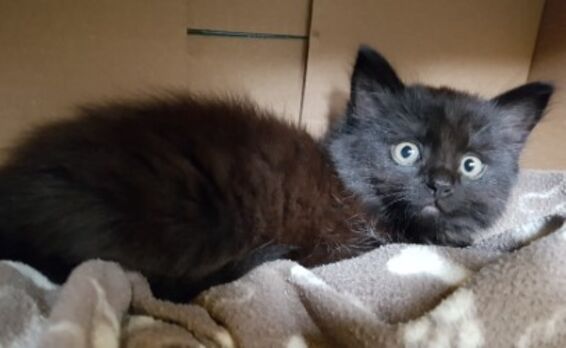 Thank You.