John Davies BVM&S, MRCVS
I was born in Whalley and grew up in the village of Tottleworth, near Great Harwood. My sister and I grew up with cats, dogs, rabbits, fish, hens and a horse but my greatest pal was Tina my boxer dog. She slept on my bed every night even though my parents banned this. She snored very loud. She came with me almost everywhere: she pulled my sledge, played football and cricket, I even made a lift to get her into my tree den. She lived till she was sixteen. An irreplaceable friend.
My veterinary interests are everything veterinary, especially cats and exotics. Puppies too. I get paid to work with cats and puppies! Wow. Getting animals better when they are ill is a great feeling. Preventing ill health in animals is satisfying too. I enjoy working with pet owners too. They are invariably great people. The only problem with my job is the fact that I have developed an allergy to rabbits over the years so I do try to get my colleagues to treat rabbits.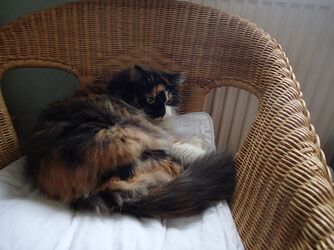 I first worked at Daisy Street Vets when I was at school. I used to cycle in from Tottleworth. I still cycle in sometimes from Whalley where I now live with my family and cat. Some clients remember me from those early days. When I was at Edinburgh University Veterinary School I regularly worked here in my holidays learning to do operations. After becoming a vet I worked in farm animal practice in Selby and Glasgow before moving to a companion animal practice in Bolton. I always kept in touch and was delighted when a position came up here in 1996.
I have been nominated for PetPlan Vet of the Year in 2008, 2014, 2016 and have again been nominated this year for the 2017 awards. Thank you to all those who have nominated me. It gives me a lot of satisfaction to know you appreciate what I do.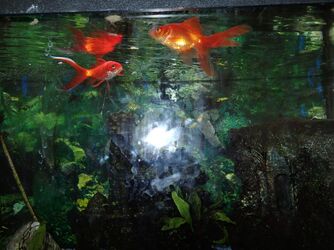 I live in Whalley with my wife Angela, four children, Tummy the cat and two goldfish. We've had many pets over the years but right now Tummy will not allow anyone new to join the family. She clearly thinks she is the boss and we are her slaves. She could not be more different to Tina. She likes to sleep on crackly things like plastic bags or newspapers. She hates being picked up. She was brought to me to be put to sleep because she was very thin and had no fur. She was really nice and friendly so I asked the owner if I got her better could I keep her. She was born on 1st January 1998.
The owner was delighted with this so that is how she acquired us. She had cystic ovaries, bad teeth and eczema. I sorted out her bad teeth and ovarian problem with surgery. She is very old now and sometimes misses her litter tray and sicks fur balls up every week, usually on someone's bed. My children do regular dog-walking for an elderly neighbour at weekends as they miss not having a dog around the house.
My other interests cycling and keeping fit. I have recently taken up the electric guitar (much to my wife's dismay). It is great fun. I use the guitar to relax in the evenings. Not sure it relaxes the rest of my family. Tummy hates it. She runs off as soon as I get the guitar out of the case. (I will need to improve!).