We have all heard about the "Supervet", Professor Noel Fitzpatrick, otherwise known as the 'Bionic Vet' and many of you enjoy watching his TV series but here at Daisy Street Vets we have our own dynamic duo of supervets...Read on to hear all about them and chose the right vet for you and your pet.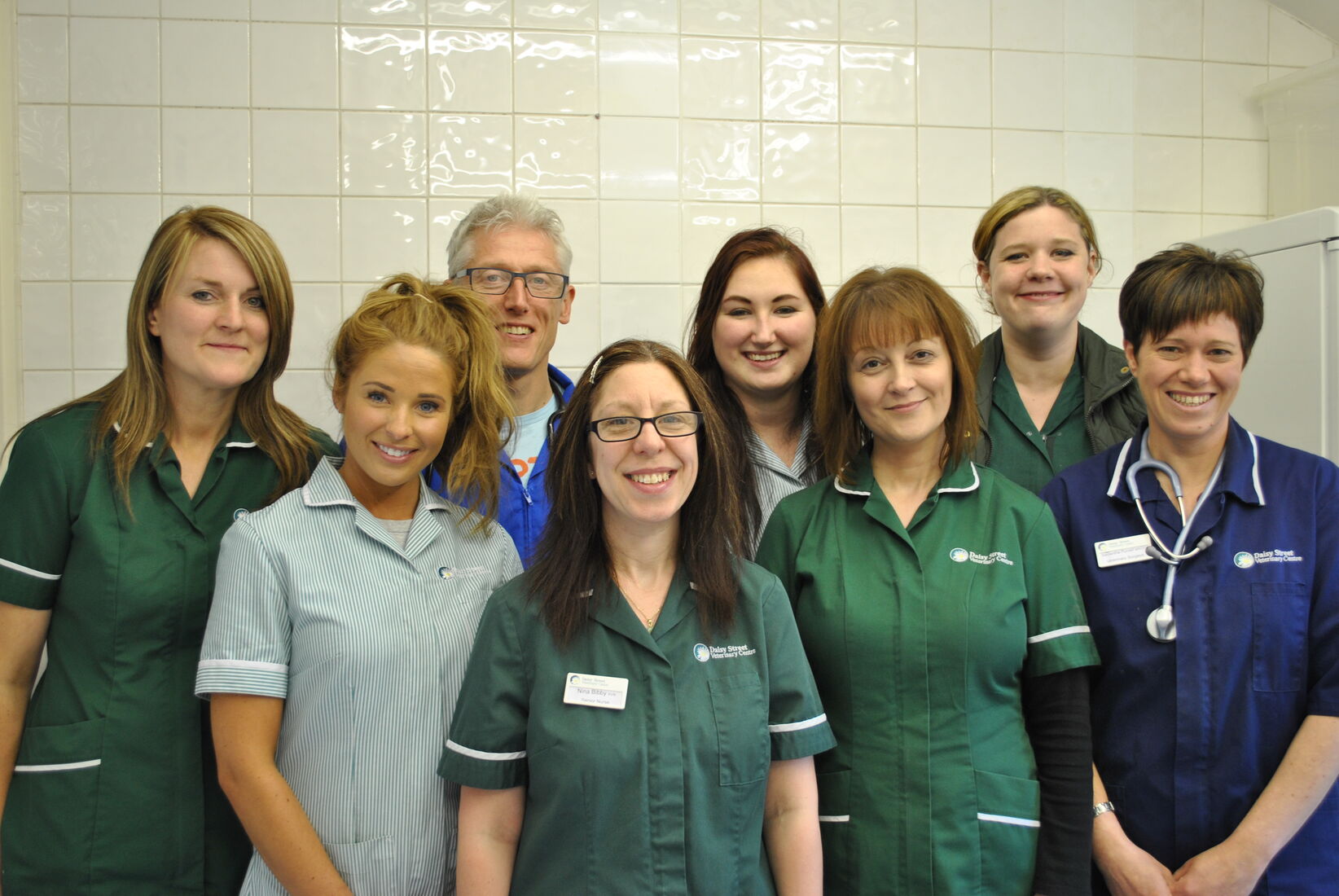 Yes, we have got our very own dynamic superheroes here, who are dedicated to making life that little bit better for your pets and, of course, their caring humans. Today let us introduce to you two of these vets, who are also the owners of the practice (no big corporate ownership here!) John Davies and Samantha Purcell.
John Davies BVM&S, MRCVS is our very own Dr Doolittle, who has been surrounded by a menagerie of animals for as long as he can remember. Cats, dogs, rabbits, fish and hens vied for his attention (a horse too!) and, though he always found enough time to make sure all were happy, had a special place in his heart for Tina, his boxer dog. She had a special place in her heart for sleeping on John's bed, shrewdly pretending not to know that this was strictly forbidden!
We asked John if he had any particular veterinary interests. His answer? "Cats. Oh and Exotics. Puppies too!" As you can see, that pretty much covers it all and if we gave him any longer he probably would have added fish too. Oh, and horses! When he's not tending to all and sundry in the animal kingdom, you might find John in the dojo practising his martial arts skills or perhaps tuning up for a session on his guitar. We wonder what songs he plays? Here are some for him to try!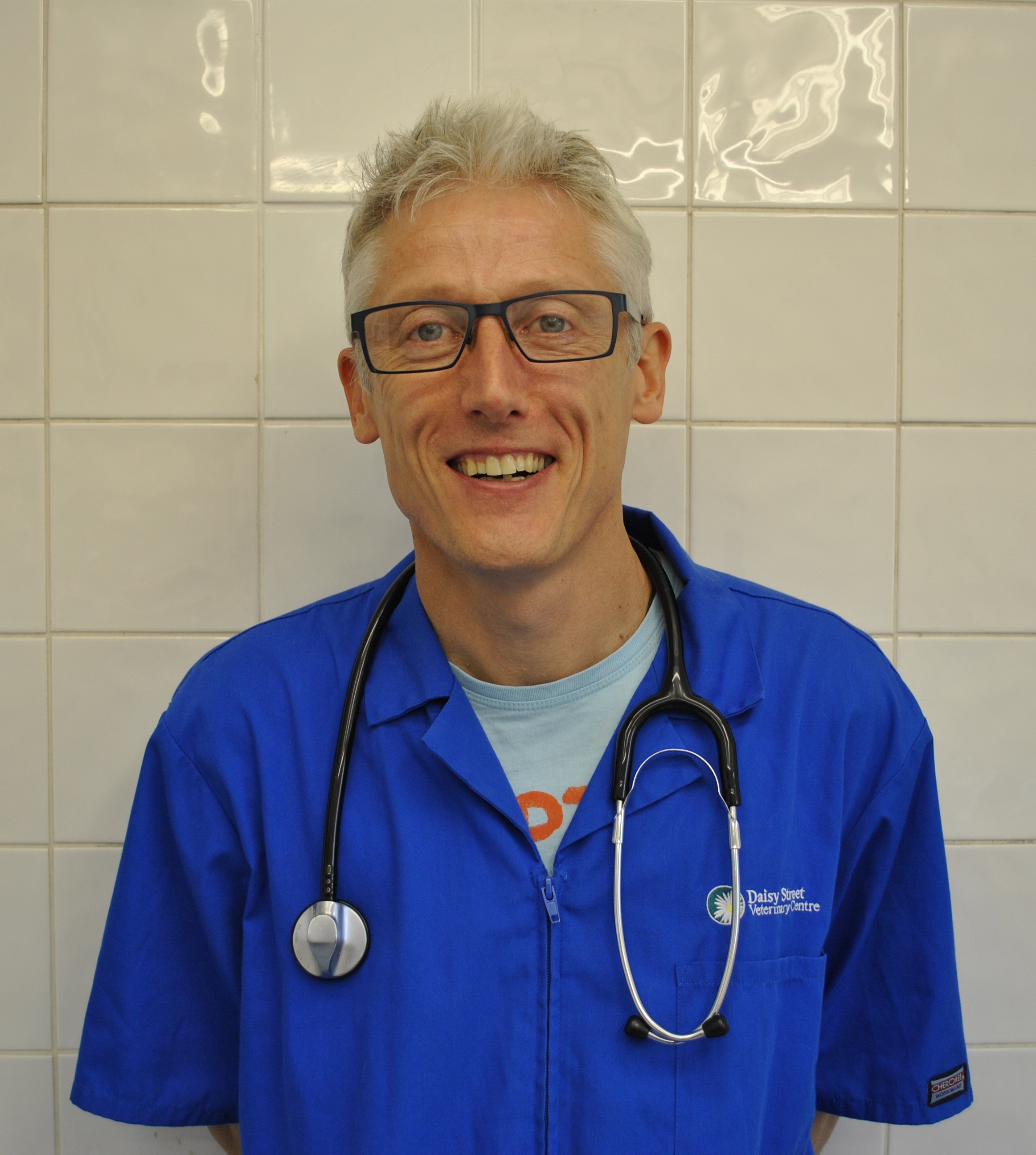 Elvis Presley : (Ain't nothin' but a) Hound Dog
Leonard Cohen : Bird on the Wire
The Osmonds : Crazy Horses
The Beatles :I Am The Walrus(!)
The other, equally talented half of our Dynamic Duo is Samantha Purcell BVSc MRCVS, known to everyone as Sam. A graduate of Liverpool University, Sam first graced Daisy Street Vets with her capable presence in 2003 as a locum. In a classic 'you'll like it here so much that you'll never want to leave' situation, Sam stayed on and just a year later and became a partner, thus forming and consolidating their very own Dúo Dinámico.
Sam likes to get right to the heart of the issue with her pet patients; sometimes literally. Whilst maintaining a high standard of excellence in all aspects of veterinary care, she has developed specialisations in soft tissue surgery and diagnostic imaging. She's also an authority on animal dentistry: we wonder how she would react to a crocodile with toothache?!
It seems a life growing up around animals sticks with you for your whole life; like John, Sam has always had a group of animals around her. Growing up on a mixed farm, she became an expert rider on her pony and often rescued injured rabbits, a bit of practical training for her career to come.
We asked her if she remembered any of the animals in particular and she told us, with a fond gleam of reminiscence in her eye, all about her pet cow. Evidently possessed of the belief that it was a show-jumping thoroughbred, the animal proudly trotted the local bridleways and solemnly jumped cross-country jump-courses with the best of them. Sam, in a spirit of pure impishness, encouraged the cow's fearsome reputation by naming it… TERROR!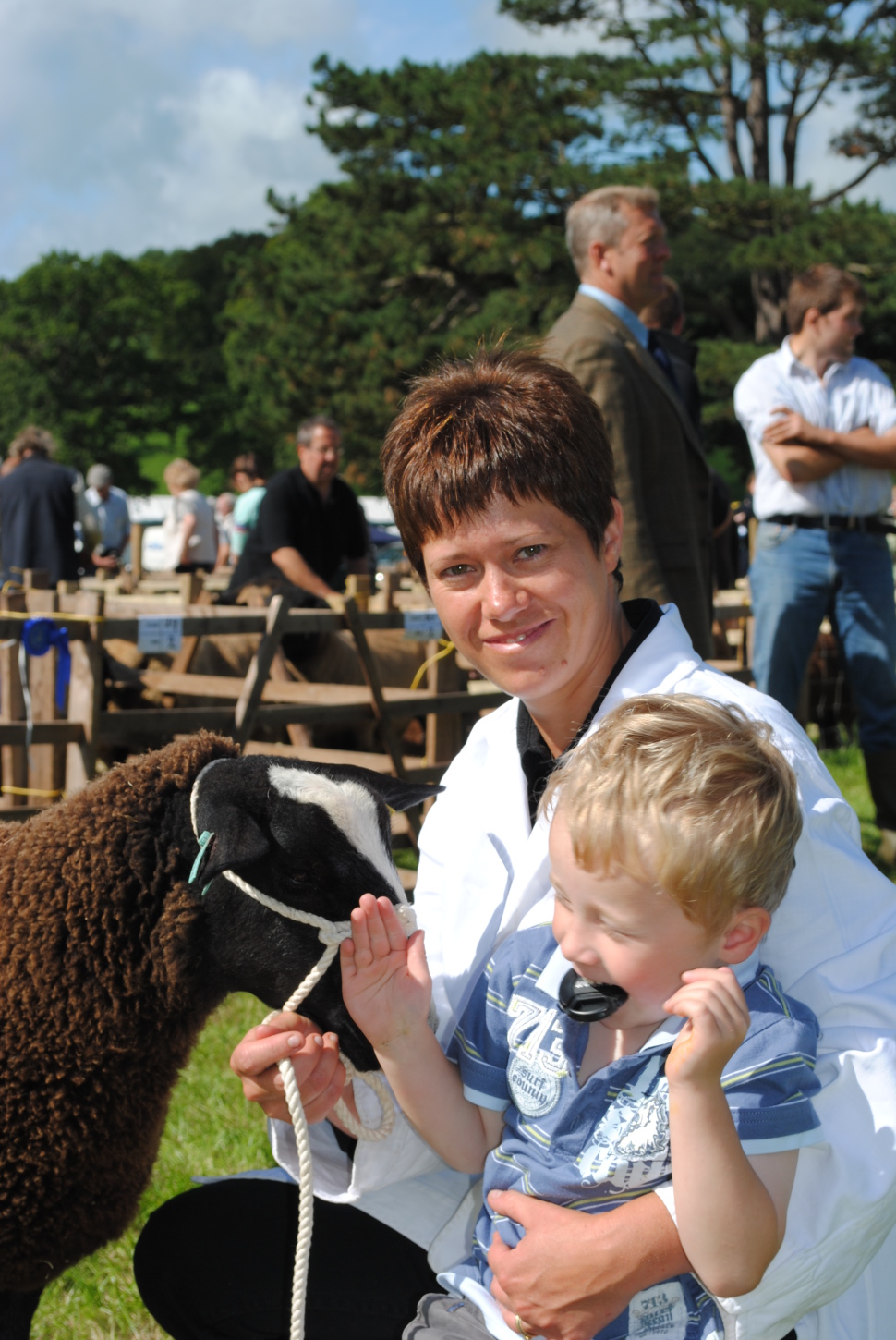 Sam now has 3 horses and runs a small livery yard. She also tends what she calls a 'small flock' of SIXTY sheep as her HOBBY!, all of which are about to start lambing this week.. Good Luck Sam!
Sam also has her own musical talents and is part of another Dynamic Duo "The Little Things" She already plays:
The Cure : Love Cats
Here are some more songs for John and Sam to learn...
The Wonder Stuff : Size of a Cow
Kate Bush : And Dream of Sheep
Jefferson Airplane : White Rabbit
Rolling Stones : Wild Horses
Jimmy Nail : Crocodile Shoes(!)
If you have a pet that needs a superhero or two, then come to Daisy Street Vets and meet our Dynamic owner/vet Duo for yourself!