---
12th February 2020, 1:23 PM
Caroline Kennedy
Website response: Thank you so very much for your lovely review. Yes, all worked very well with Kenya, I hope she continue to recover fully from her proceedure. So glad you feel comfortable and happy with us! Sam
---
7th February 2020, 1:31 PM
Janine Cockerham
Website response: Thank you for your wonderful review and comments. I shall pass them onto John, the vet you saw with Mango. Glad to hear she is doing well!
---
29th January 2020, 11:43 AM
Terri Cook
Website response: Thank you for your review Terri. Is is nice to get some feedback. John Davies.

---
22nd January 2020, 4:05 PM
Marc Franklin
Website response: Thanks Marc. We do our best to keep to time. However with emergencies and some difficult cases we can sometimes start running behind. Our staff are great. I enjoy working with them. Thank you for the great review. John.
---
22nd January 2020, 3:57 PM
Website response: Thank you for going to the trouble of reviewing us. Thank you for the 5 stars! John.
---
20th January 2020, 4:02 PM
Barbara Perkins
Website response: Thank you so much for your positive review. We really appreciate you doing this for us. Thanks again. John.
---
16th January 2020, 9:46 AM
Janet Rotherham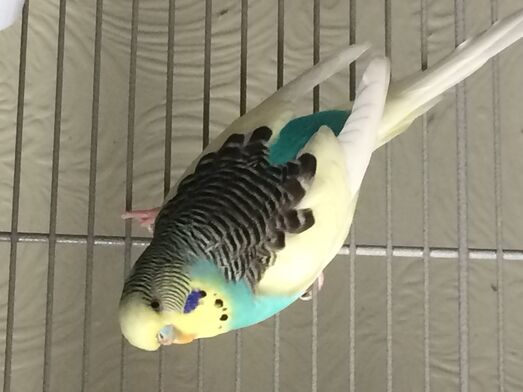 Website response: Dear Mrs Rotherham, I know it was difficult to make that decision. It is always such a sad time with any creature. Thank you for your kind words. Sam
---
12th January 2020, 6:00 PM
Andy Straff
Website response: That is very true Andy and we battle on to stay independent so we can continue to provide our one to one, personal service people need for their pets. Thank you for your kind review.
---
10th January 2020, 5:56 PM
Raymond Blockley
Website response: Thank you for your review. I feel humbled and privileged that you have been coming to us for 58 years. I have worked here for 23 years and thought that was a long time. You were probably coming here before Mr Ashworth and Mr Williamson were partners here. Thank you again for your support over the years. Wow! I will show David your review. John Davies.
David is amazed too. Ashworth and Williamson took over in 1963. David knows you well. One of the animal behaviour examples he has used in teaching was from one of your dogs! Thanks again for the review. John.
---
22nd December 2019, 8:25 AM
Crazy Days
Website response: We are sorry to hear you feel you were disappointed with our costs for euthanasia. We would like to reassure you that our prices are reflective of the additional time and attention we allocate to these very sensitive appointments; euthanasia is never a quick or simple procedure and we would never want owners or our patients to feel rushed during this very important end of life service.
Although more than our standard consultation price our euthanasia prices remain very competitive with those offering similar services in the Blackburn area. I was worried that our charges were too high after I read your comment so we rang round all the other practices in town and found that we are one of the cheapest, the average price was £97 with one practice charging £125. You are welcome to contact us if you wish to discuss anything further and hope that you found a service which suited your needs at this difficult time.
---
Please give us your feedback