Sam's Pets
My pets and other animals
I was born on the family farm and my son is now the 5th generation to live there. I have always been surrounded by animals and had to decide between being a farmer or being a vet. In the end I chose both – my professional career as a vet but in my "spare" time a farmer.
I hope you enjoy meeting my extended family…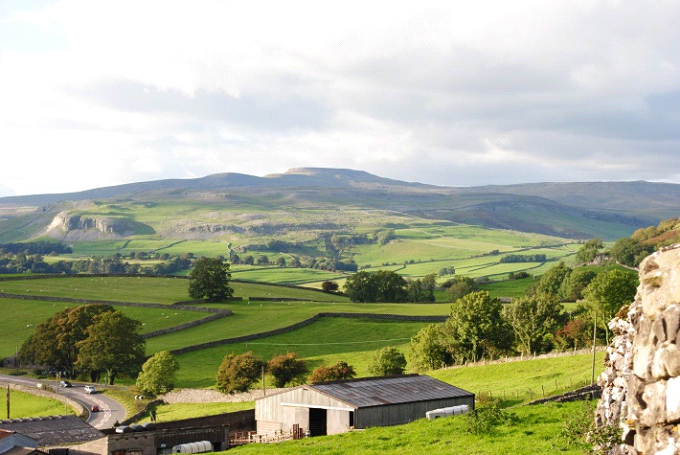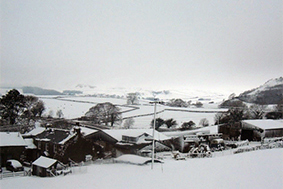 The family farm in the Dales – summer and winter, with Ingleborough in the background.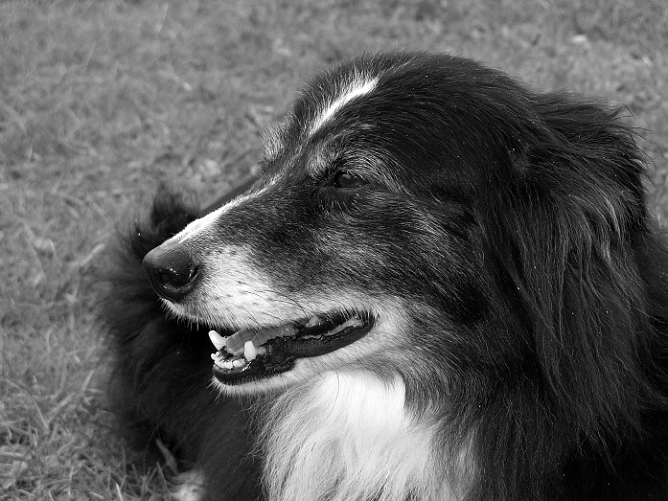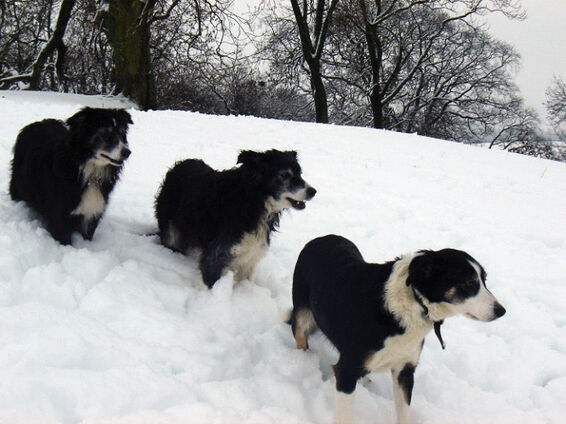 My dad bred from his working Border collie Gem. Pip (the 1st puppy to be born) decided to be difficult and resulted in Gem having to have a caesarean section. She has made up for this since and has been the most fantastic dog. She was the most intelligent dog I know & understood everything you said, loved playing flyball and watching tv. She loved working sheep and playing with her daughter Taz and her "grandchildren" – Spot, Wisp and Stumpy. However, in 2014 after suffering and recovering from vestibular syndrome twice, and arthritis she fell ill with Kidney disease and sadly I had to prevent her suffering and put her to sleep in her bed at home. It was a very sad day for us all.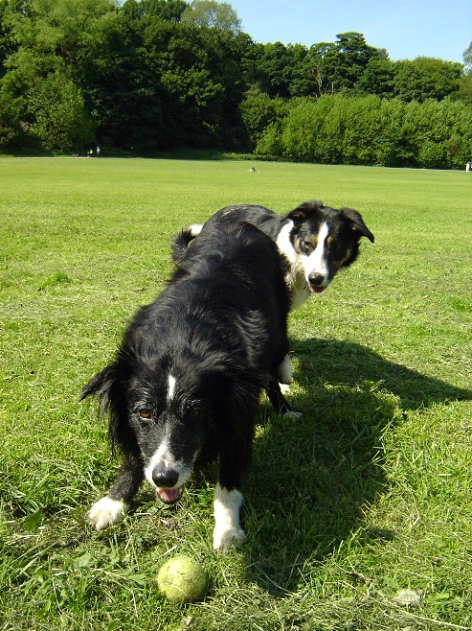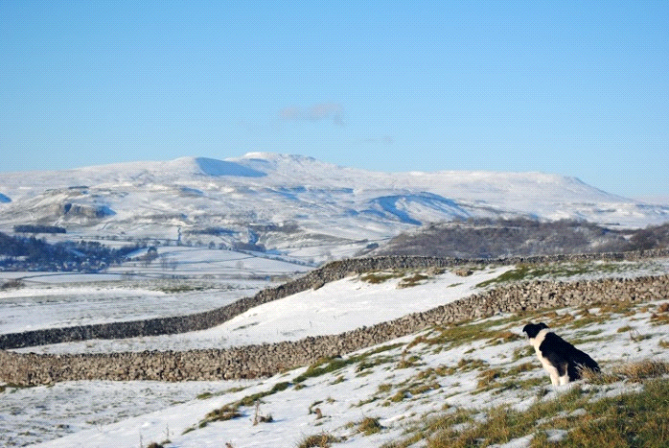 Taz loves working sheep! She was invaluable when I was farming over 100 sheep last year. Now I have cut back to only 60, she sometimes thinks she hasn't enough work and has been known to round up the neighbours flocks too. Taz also loves Flyball or any game involving a ball.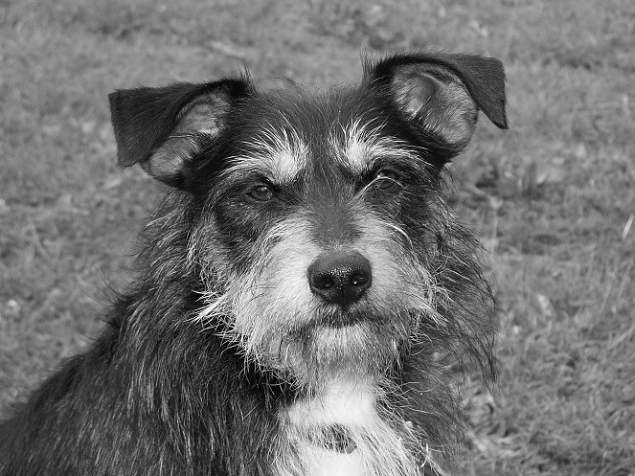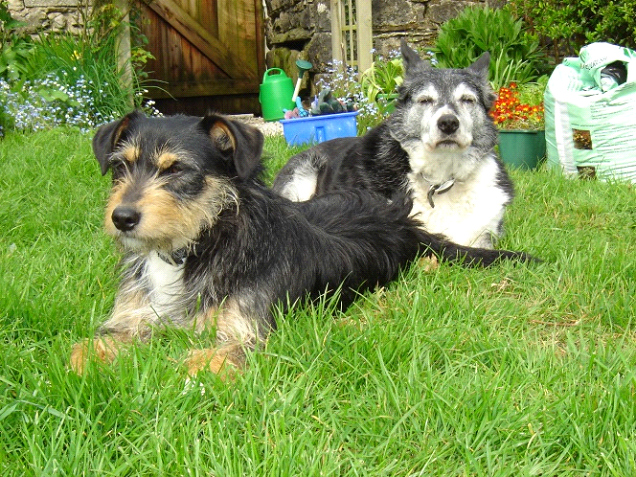 Bess. I rescued this cheeky terrier cross from the practice when she was brought in and required surgery to remove cassette tape from her intestines and her owners never returned for her. She loves farm life and spends most of her time playing or with her nose down a rabbit hole but also enjoys the comforts of home, especially sleeping in front of a log fire in my dads end of the house.
Bess and Gem. Gem (Pips mum) was the matriarch and kept all the others in line when they needed it. Sadly she passed away in her sleep and is now buried in our orchard along with many, many other pets we have had over the years including Pip and Sox.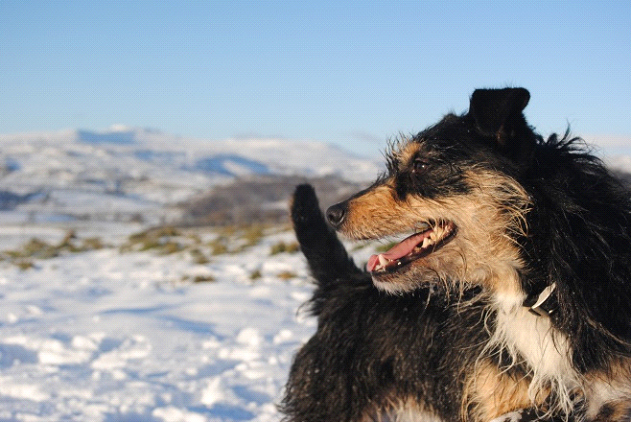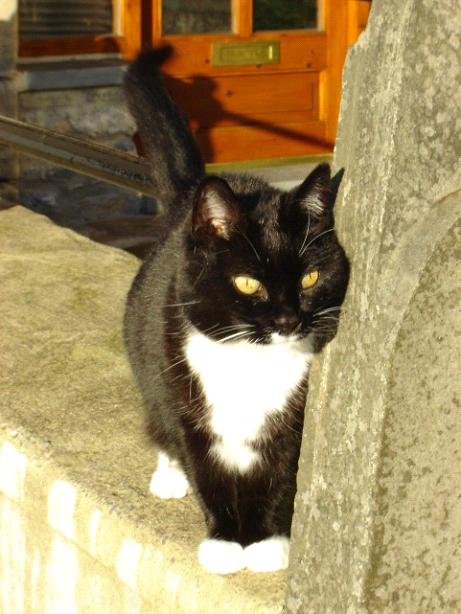 My cat Sox is again another rescue, who was brought into the practice to be put to sleep when I worked at Town & Country. She has been a great cat. She & Pip were arch enemies when they were younger. She struggled with kidney disease for many years but still had an excellent quality of life but sadly again in 2014 I had to put her to sleep a few months before Pip again due to Kidney disease. They both will be much missed.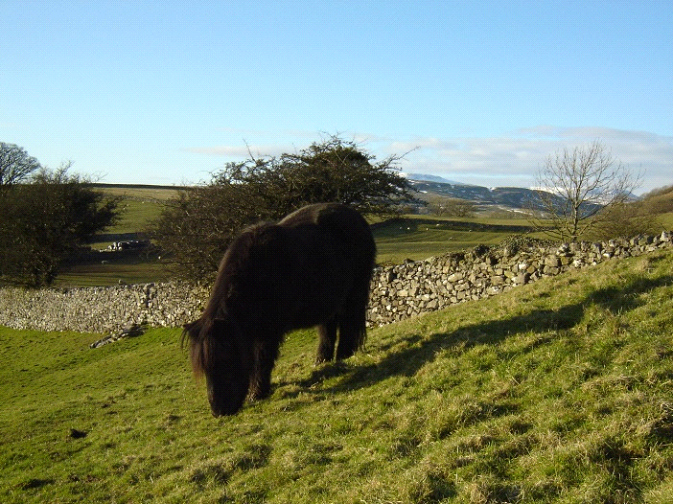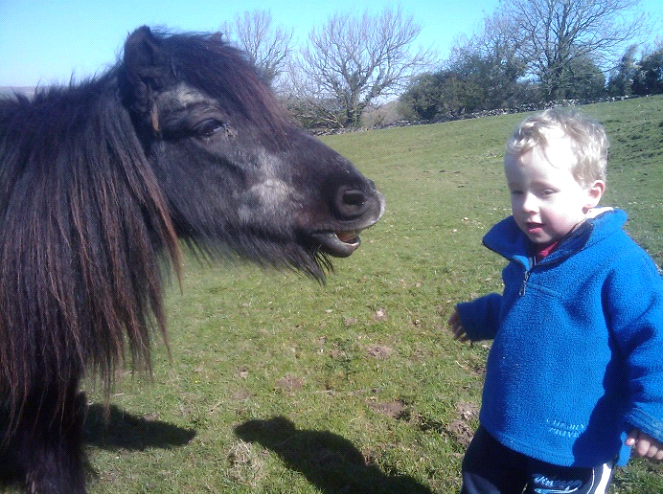 Ringo was my 1st pony and was a very special Shetland. We used to have great adventures together and over the years he taught many children to ride when we had a trekking centre. He lived to the ripe old age of 37 and it was very sad when he died on Christmas morning 2012.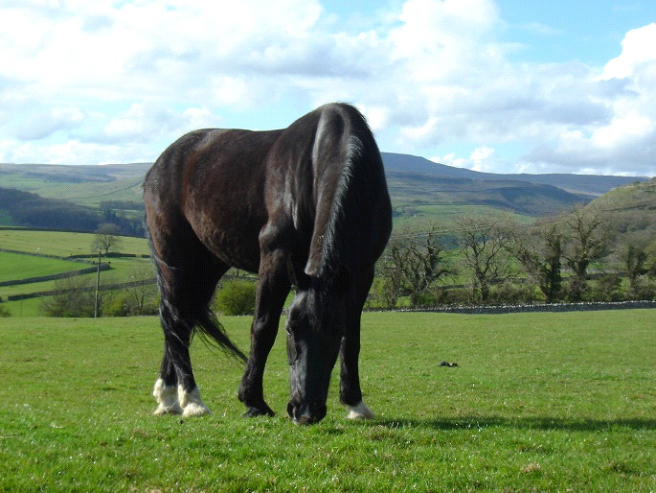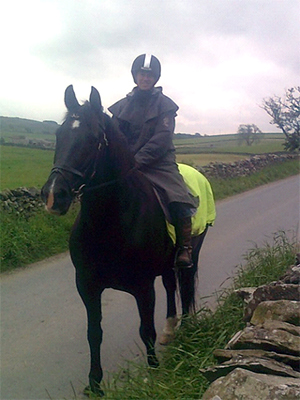 Golly What a Million
Golly is my current horse. He loves hacking out round the miriad of bridleways next to the farm and is often a talking point when people notice he only has one eye – I had to remove his right eye following years of problems and he is now a happy one eyed horse. We nolonger compete or ride very far as he struggles with arthritis but he still enjoys a buck in the field with his many other equine friends.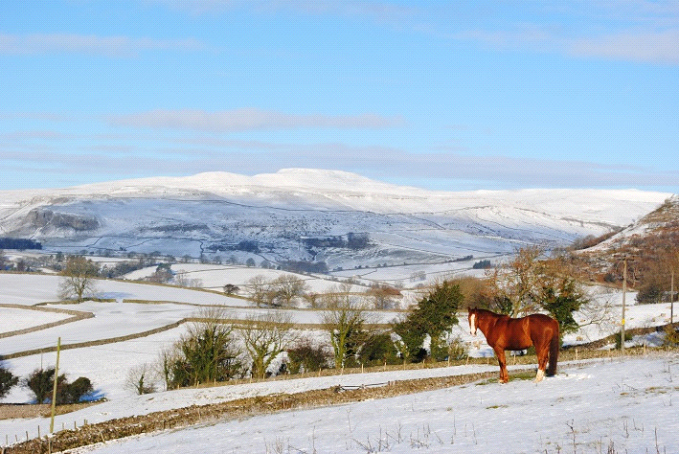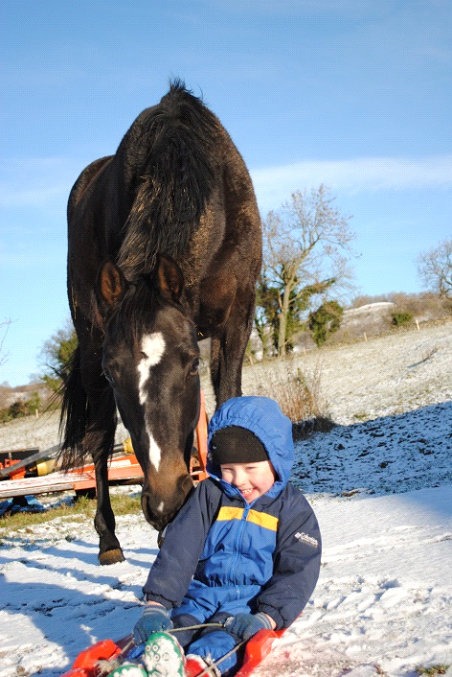 As you may guess – we have several horses on the farm and again in my spare time I run a small livery yard and during summer have riders who call in and stay whilst traveling the Pennine Bridleway which passes right by our door.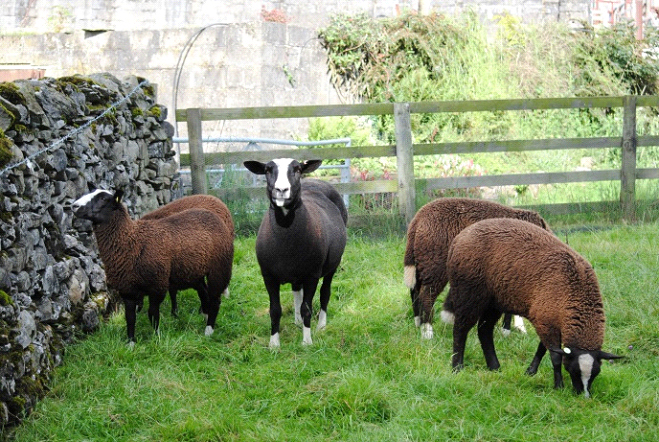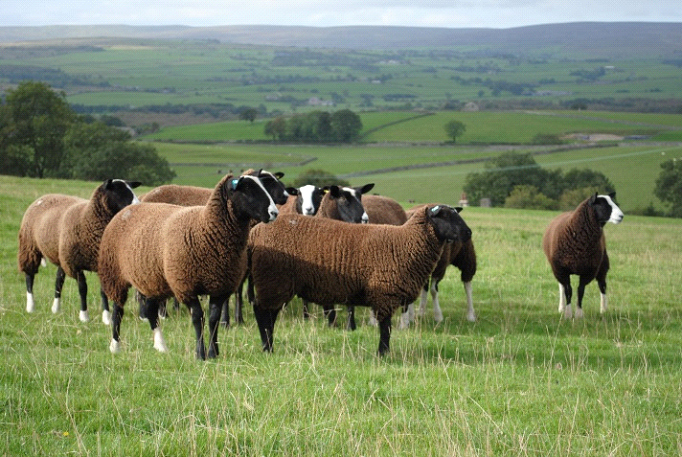 My other passion is my sheep, especially my Zwartble flock. I built these up over the past 6 years and have done very well at local shows and sale - susch as at Skipton where I won champion and reserve champion tup (male) and champion ewe (female) in 1 day.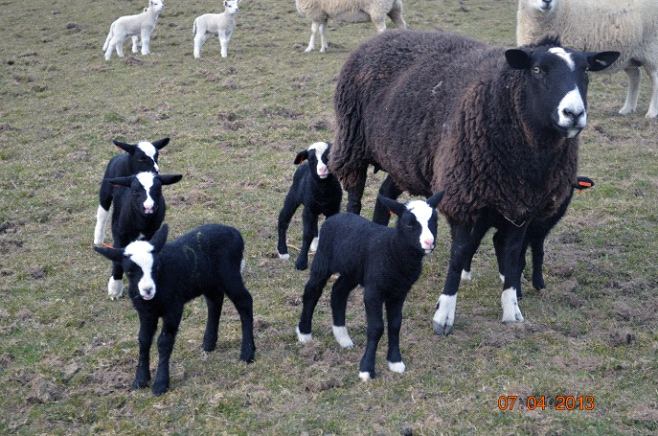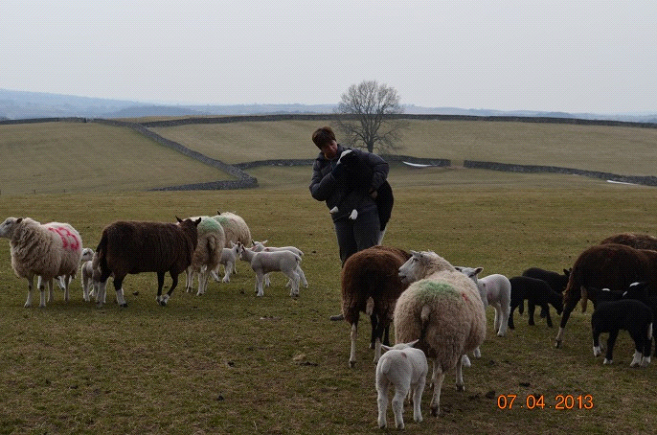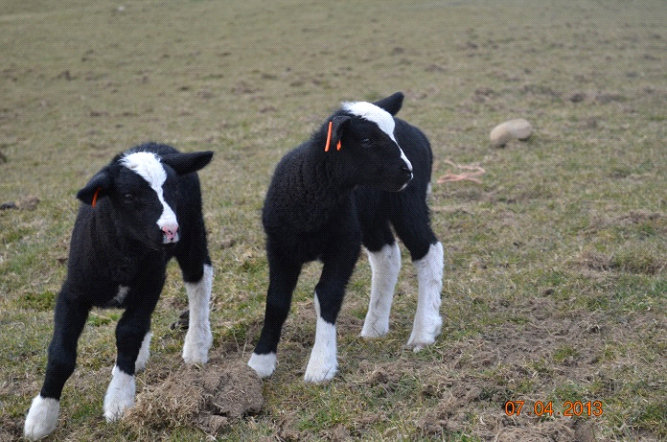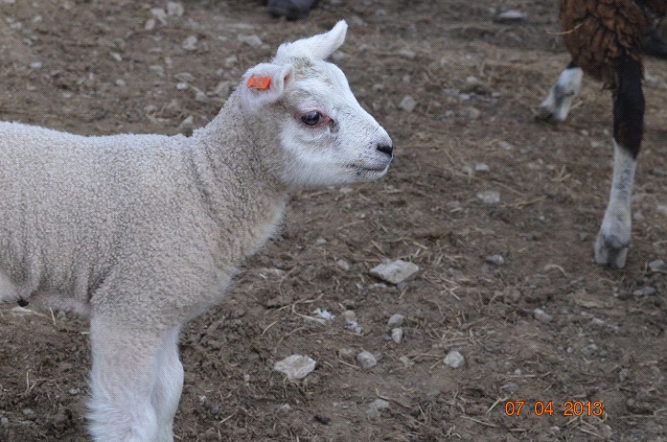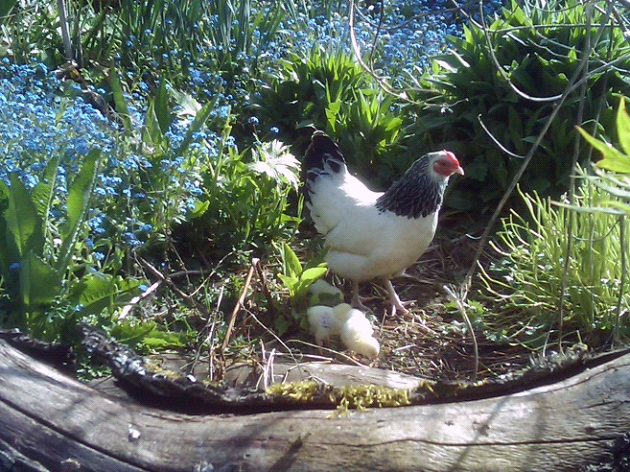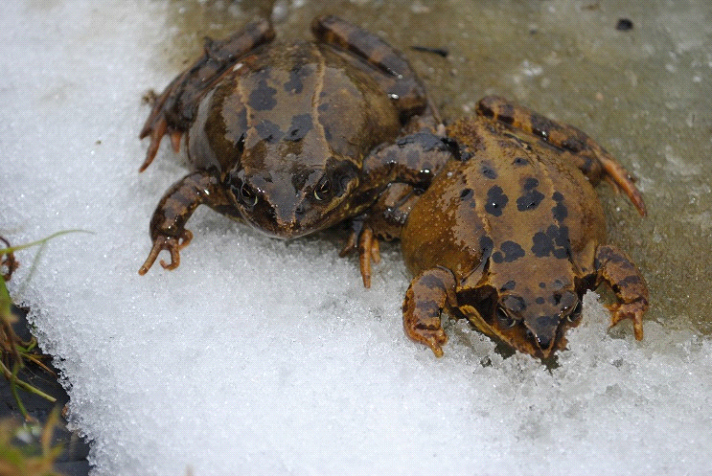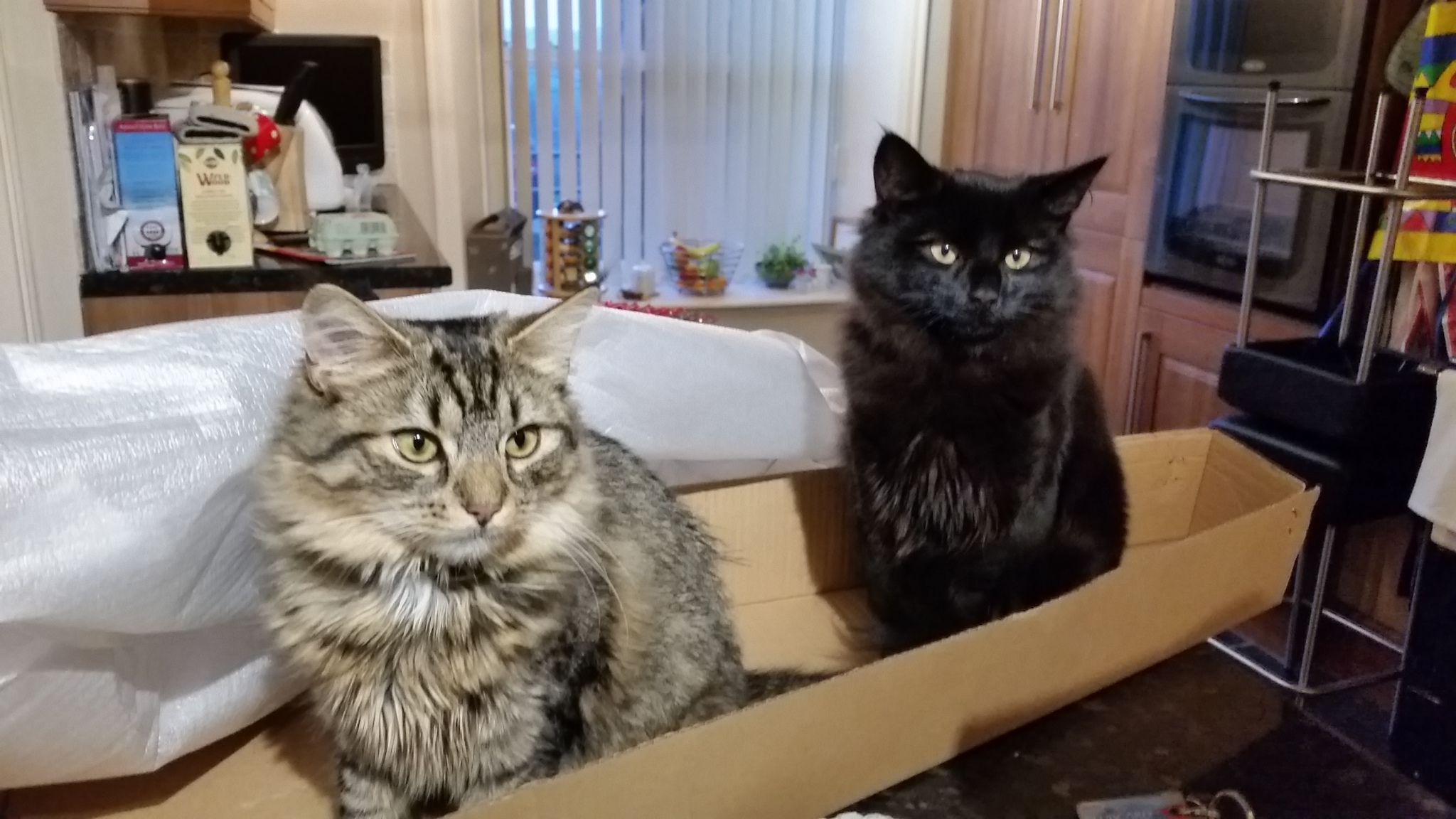 Recently, two little kittens were brought into the practice just before Christmas 2014. I brought them home thinking they would be perfect for a friend...guess what...they never left! My son, Tom fell in love with them both and asked for them to be his Christmas present...and so they joined our clan. Taz was initially not too happy sharing her house with them, but I think they all accept each other very well now.
So life in the Purcell home is very, very much centred around my animals – I hope you have enjoyed meeting some of them!