Regular Dental Check-up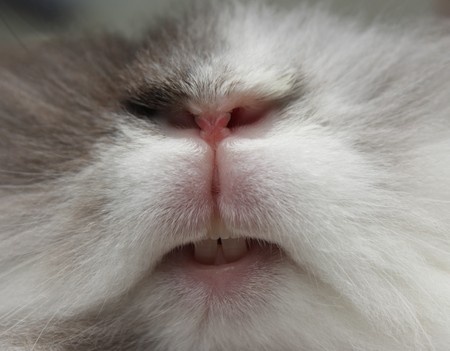 Regular dental check-up - rabbits often have dental problems.
A high fibre diet will help keep the teeth healthy (see 'Correct Feeding').
A dental check-up with the vet every 3 months will help identify dental problems early.
30 years ago ... (David Higginson MRCVS remembers)
The only dental care we gave to rabbits was to clip overlong incisors using wire cutters. We had no understanding of disorders of the molar teeth and no equipment to sort them out. Our rabbit dentistry is now quite advanced, and very successful, especially if we are able to see a case early enough i.e. before bone infection is established.