Emergencies and Out of Hours Service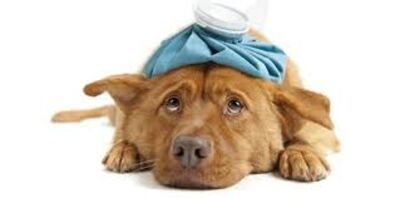 Phone 01254 53622 (24hrs/day)
Please keep these instructions to hand for emergencies
Is it a true emergency? Click this link for more information. What to do with a poorly pet when we are closed.
Mon – Fri: 8.30am - 6.00pm
Sat.: 8.30 am - 12.00pm
Reception is open for telephone enquiries, sales and prescriptions throughout the above times. Consultations are by appointment.
Emergencies will be seen at any time during working hours. Please try to phone to tell us you are on your way, and to get advice about first aid or how to transport your pet.
Out-of-Hours Emergency Service
We provide a 24 hour emergency service on 01254 53622. Outside of our normal practice hours an answering machine will tell you how to contact the vet on duty.
Out-of-hours calls are handled by "Armac", in Bury.
Armac Emergency Service is 15 miles away (as the crow flys) and takes just 30 to 35 minutes from our practice by car.
We pay Armac to take your calls and be on duty for you all year round. Telephone advice is free 24/7.
You pay Armac only when you need to use their services, and this is claimable on your pet's health insurance (exclusions may apply).
Directions to Armac: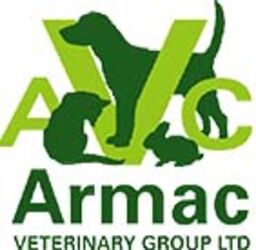 Armac Vets, 147 The Rock, Bury, BL9 0ND. Tel: 0161 764 4618
Route 1 Via M65
Head for the M65.
Take M65 heading to Burnley, Come off at junction 8 for A56/A6068 to Bury/Manchester/M66/Clitheroe and take the 3rd exit on to Accrington Bypass A56 for 4.3miles
At the next roundabout, take the 2nd exit onto Haslingden Bypass, continuing to follow the A56
Continue onto the M66 (Signs to Bury/Manchester)
At Junction 2, take the A58 exit to Heywood/Bury
At the roundabout, take the 5th exit onto Rochdale Rd/A58
Turn right onto Derby Way
Turn left onto The Rock, Armac will be on the right.
There is a short stay emergency car park space at the practice, ask reception for a permit.
Route 2 Via Roman Road
Follow Roman Road, past Belthorn and onto Blackburn road, through Edgeworth and then Bury Road.
Continue along this road as it becomes North Turton, past Walves Reservoir, towards Tottington.
Take a slight right onto Tottington Road/B6213 and continue to follow this road.
Continue onto Turton Rd and then in Tottington, turn Right onto Market Street.
At the roundabout, continue straight onto Bury Road B6213
Turn right onto Crstons/B6213
Continue straight onto Bolton St/Bury Bridge A58
Keep left to continue on Peel Way
Turn right onto The Rock A58
Turn right to stay on The Rock and Armac will be on your Right.
If your pet does need to use Armacs emergency service, their notes will be forwarded to us the following working day. Please feel free to contact us about on-going care or to ask any questions you may have on 01254 53622.
Thank you.